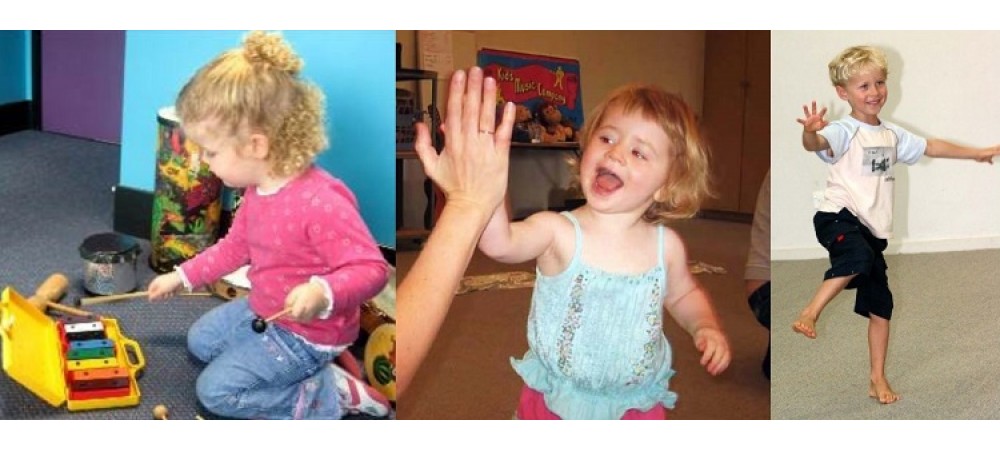 Classes
Bringing the joy of music to children
Using music for learning other essential skills
Our own original music
11 International awards

Click here

for early childhood video



Click here

for school age video
Congratulations on your decision to give your child rich, learning experiences in these very precious early years.
Before beginning the classes, please read 'More KMC Info'.
If you are unsure if our classes will suit your needs, families new to KMC are welcome to a free trial session. Please email Janet to organise this.
Early childhood is a critical growth period because 90% of a child's brain growth happens before age three. At KMC, we create learning opportunities and together with parents, stimulate learning at a time when tiny brain cells are growing so rapidly. Classes are fun because when a child is happy the learning happens without the child even noticing it.
Up to about age nine a child's brain is still very plastic and can benefit hugely from continuing rich, multisensory learning experiences. The aim of our programme is to bring music into a child's life during this important period.
Children enjoy and respond readily to music. It therefore makes sense to use music as a 'Vehicle for Learning'. Through our original songs, kids build skills in essential areas, such as the coordination of large and small muscles, the development of balance, space perception, listening and concentration, language understanding, visual strength, memory, self-confidence and a positive self-esteem. And all this learning goes on in a fun, supportive environment.
Our programme is original and uses our own music which has won 11 international awards for excellence in education.
Since music is our medium for learning, children develop skills in singing, moving in time and playing a range of instruments. This gives them the Music Foundations for any music-related study for the future.
Our KMC staff members are all fully trained teachers, musicians and mothers totally dedicated to the importance of early childhood learning, who also appreciate the positive power of learning through music.